Have you ever wondered why some ads effortlessly navigate through the TikTok ad review process while others falter? Are you merely guessing, fervently wishing for your campaign to emerge untouched from TikTok's stringent content auditing panel?
Rest assured, TikTok advertising doesn't have to resemble a game of chance. By mastering the art of crafting TikTok ads that meet approval standards, you can embark on campaign journeys with confidence and ease, ensuring a smooth passage through the ad review process
Getting Your Ads Approved: Exploring the TikTok Ad Review Process
How long does it take for TikTok to review an ad? Generally, most ads are reviewed within 24 hours, swiftly determining whether your content will grace the users' screens. This rapid feedback loop offers both promise and potential. However, securing approval is only part of the equation; comprehending the grounds for rejection is equally crucial. Familiarizing yourself with the frequent reasons for TikTok ad rejection can empower you to sidestep these common obstacles. This knowledge fosters a proactive approach, shielding your campaigns from potential setbacks.
Nevertheless, adhering to the guidelines doesn't guarantee success; you might still encounter rejections. This guide provides insights into the TikTok ad review process, shedding light on potential rejection reasons and outlining effective appeal strategies. It transcends mere process comprehension, steering you towards adept strategic planning.
How the TikTok Ad Review Process Unfolds
The journey of a successful TikTok ad campaign begins long before you hit the "Launch" button. Familiarizing yourself with the ad review process is a prerequisite to orchestrating a successful TikTok ad campaign. This mastery paves the way for seamless ad launches and elevates your proficiency in executing effective TikTok advertising strategies.
Let's take a closer look at how this process works:

Submission to the TikTok ads manager
Once you have submitted your ads to the platform, you momentarily step back, allowing the TikTok machinery to take over. This stage marks the initiation of the meticulous TikTok ad review process. The submitted content undergoes a stringent evaluation to ensure it aligns with the platform's policies and guidelines. During this phase, every element of your ad, from the visuals to the textual content, is scrutinized to foster a user-friendly and compliant advertising environment.
Industry Entry Review
This phase involves categorizing businesses to determine their eligibility for advertising on TikTok. Categories include "Prohibited," "Restricted," and "Allowed," each with its own set of guidelines:
Prohibited: Not allowed across all countries and regions
Restricted: Granted permission in certain countries or regions, under specific conditions (e.g., certification, age targeting, etc.)
Allowed: Unrestricted across all regions (Subject to Ad Review process)
Note: TikTok's industry entry guidelines vary based on regions and locations.
Ad Creative Review
At this stage, your video ad undergoes further evaluation:
Video content review

This involves verifying your ad's suitability for the audience and alignment with TikTok's advertising guidelines.

Landing page assessment:

If your video ad clears the initial creative review, attention turns to the landing page linked to your ad. This landing page must also adhere to the TikTok ad requirements.
Your landing page must not feature prohibited products or services, regardless of the promotions in your TikTok ad. The actual offers on the landing page must match any product discount claims made in the ad.
At this stage, your video ad undergoes further evaluation, including a video content review to verify your ad's suitability for the audience and alignment with TikTok's advertising guidelines. Shortly after successfully passing these evaluations, you can proceed to the next step, which is to add audio to video. Landing page assessment comes next, ensuring that your landing page adheres to TikTok's ad requirements.
If your ads successfully pass through these evaluations, your campaigns should be ready for viewing shortly.
Are Your Ads in Sync with the TikTok Ad Review Checklist?
The moment of truth arrives: the ad verdict. If your ad gets the green light, keep reading for valuable insights. But should the unfortunate "rejected" notification come your way, you'll be armed with the know-how to take appropriate action.
Now, let's circle back to the TikTok Ad Review Checklist. Whether refining an existing ad or brainstorming new ad content, this checklist is your best guide. The following pointers should be on your radar to ensure a seamless TikTok ad review process:
The language you use in your ad creative and copy must align with the approved language for your target location(s). For instance, your ad creative and copy must be in English (US) if your target audience is from the United States.
Acceptable Languages in North America (NA)
Canada (CA)
United States / US
English
Spanish (with SP targeting)
Acceptable Languages in Latin America (LATAM)
Argentina / AR
Brazil / BR
Chile / CL
Colombia / CO
Mexico / MX
Peru / PE
Acceptable Languages in Asia Pacific (APAC)
NEA (North East Asia)
Japan / JP
Korean / KR
Taiwan / TW
Traditional Chinese
English
SEA (South East Asia)
Cambodia / KH
Indonesia / ID
Malaysia / MY
Bahasa Melayu
English
Traditional & Simplified Chinese (Reservation Ads only)
Philippines / PH
Filipino (Tagalog)
English
Singapore / SG
Bahasa Melayu
Chinese
English
Tamil
Thailand / TH
Vietnam / VN
Oceania
Australia / AU
New Zealand / NZ
Acceptable Languages in Europe, Middle East, Africa (EMEA)
EU, UK, IL (Europe, United Kingdom, Israel)
TikTok advertisers are required to consider using the language of their target market in their ads. They should also ensure that their ads comply with local laws and guarantee a positive user experience when people access their landing pages. Part of this positive experience involves having landing pages in a language that the users can understand.
Additionally, if you're creating a multi-market targeting ad group, it's essential to align it with the language of your ad creative and landing page. This means you should only target markets where the language of your ad creative and landing page matches the language of the targeted markets.
CEE (Central and Eastern Europe)
Belarus / BY
Kazakstan / KZ
Russia / RU
Ukraine / UA
METAP (Middle East, North Africa, and Turkey)
Bahrain / BH
Egypt / EG
Jordan / JO
Kuwait / KW
Lebanon / LB
Oman / OM
Qatar / QA
Saudi Arabia / SA
United Arab Emirates / UAE
Iraq / IQ
Morocco / MA
Pakistan / PK
Turkey / TR
South Africa / ZA
Check that your ad creative, ad copy, and display name are free of any spelling errors.
Your ads must not have any exaggerated, overstated, or deceptive claims. As an example, avoid statements like "100% natural materials" or "get brighter skin in 3 days."
Steer clear of political, religious, or culturally sensitive material in your ad content.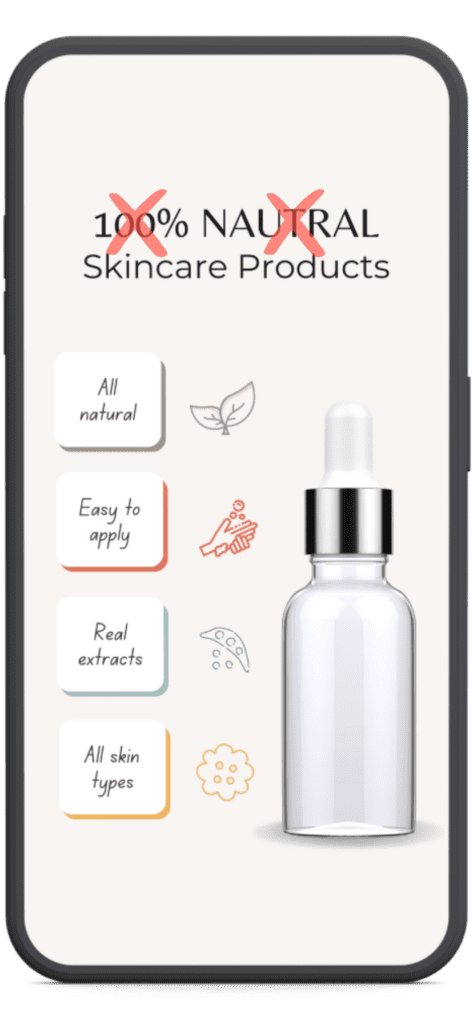 Avoid using copy or creative that encourages actions that are incompatible with the app's features, such as advising users to swipe up for downloads.
Utilize high-quality images and/or videos. Familiarize yourself with TikTok's specific requirements for image requirements and video specifications.
Related article: Marketers' guide to TikTok ad specs
Brands appearing within your ad creative and the display name on your profile must be consistent with the content on your landing page.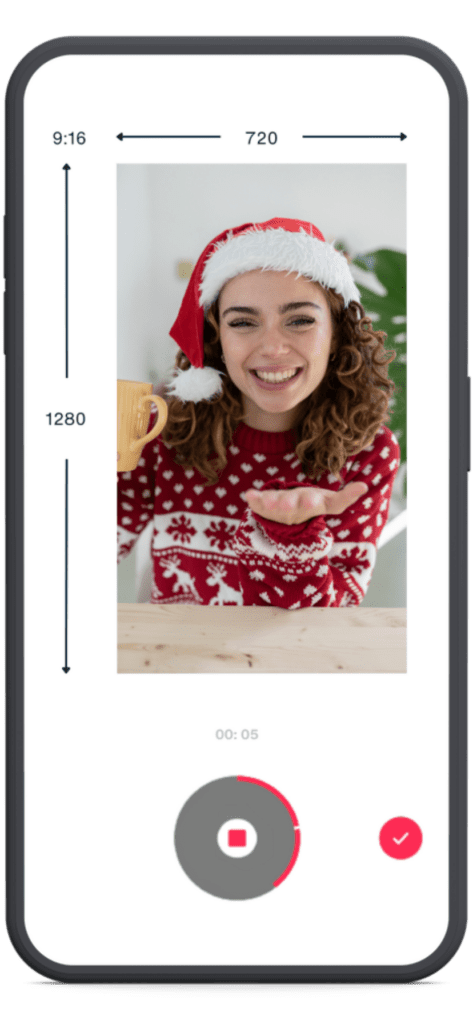 Ensure that the products or promotions emphasized in the ad creative match the featured landing page offerings.
According to the TikTok ad creative guidelines, advertisers must optimize their landing pages for mobile viewing. It should display horizontally and vertically, with text and buttons easily readable.
Moreover, the landing page connected to your ad should use HTTPS to safeguard users' data. A secured website prevents potential third-party interception and maintains user data integrity.
Refrain from incorporating unauthorized elements, including brands, hashtags, copyrighted media, and replicas. If you can use elements from another brand, upload the authorization documentation in the Business Verification section within Account Settings.
Pay close attention to your video ad's background audio (music or sound). Clarity and coherence are crucial, as audio is mandatory for video ads.
Overcoming Ad Rejection: Steps on How to Get TikTok Ads Approved
Your ability to request a re-review or appeal depends on your ad submission's current status. Start by checking the status in TikTok Ads Manager, and assess whether the option to submit a request is available:
| | | |
| --- | --- | --- |
| Status | What it means | What's next |
| Account not approved | Ad account review failed | Review your product and submit appeal |
| Qualification needed | Relevant qualification required and needs to be submitted | Ensure relevant qualifications are submitted in ad account |
| Qualification expired | Relevant qualification has expired and needs to be renewed | Ensure relevant qualifications are renewed and submitted in ad account |
| Qualification disapproved | Relevant qualification disapproved | Ensure relevant qualifications are submitted in ad account |
| Not approved | Ad creative review failed | Review your ad creatives and make necessary edits |
| Edited for review | Ad creative review process triggered again due to ad creative edits | Wait for results |
Source: TikTok for Business – TikTok Rewind: Ad Policy Training
TikTok Ad Appeal Process For Ad Group Rejections (Ad Creative Review Failed):
At the TikTok Ads Manager, go to Campaign.
Click on the Ad group with the status: Not delivering | Not approved.
Advertisers will notice the "suggestions for this ad group," offering insights into the specific aspects of the Ad Creative Review guidelines not met. They should click 'View more' for further details.
The Ad Review Details screen will appear. If required, revise your campaigns based on the ad review checklist. Alternatively, if you believe your ad creative aligns with the guidelines, click on Appeal. State the reason and include supporting materials for consideration. Afterwards, click Submit.
TikTok Ad Appeal Process For Qualification Needed or Expired:
From the TikTok Ads Manager, click on Tools, then Documents.
Click on Account Documents.
Select the appropriate Country/Region and Industry. A list of necessary documents appears based on their selection. Choose the relevant option and click Add. Upload the required documents and proceed to Verify.
However, there are instances when resubmission or appeal requests are not applicable, such as in these scenarios:
Wrong Industry Entry

A "Business error" ad status indicates non-compliance with industry entry review guidelines. This error often arises when advertisers market products unrelated to their industry. For instance, a bag retailer promoting a gambling simulation app would fail this review due to an industry mismatch."
Edited For Review

There would be instances where the decision will trigger another run through the TikTok ad creative guidelines. The appeal process will remain inactive during this stage. At this point, you must wait for the status of your ad to be updated as it goes through another round of ad creative review.
The Blueprint for Effective TikTok Advertising
While facing ad rejections can be discouraging, it's not a dead end. Various ad variants might better suit your branding, allowing you to explore alternative avenues. TikTok offers various ad formats to experiment with, potentially yielding more effective ways to promote your brand. You might discover that certain ad formats align more seamlessly with your ad specifications, leading to greater returns. Consider exploring these TikTok ad formats:
Nevertheless, adhering to the TikTok ad policies remains a sound approach. Before submitting, cross-check your ads with the TikTok ad approval requirements. Following these guidelines leads you to a smoother journey through the TikTok ad review process. This sense of security can be reassuring as you launch your campaigns, knowing that your well-prepared strategy is well-aligned with TikTok's criteria.
Expand your expertise. Browse Strike Social's latest blogs here: