Do you know that YouTube remains a major platform for sharing videos online? In fact, more than 2.7 billion people watch videos on YouTube every month.
Anyone can use YouTube to showcase their content, whether you're an influencer, business owner, or just an ordinary person.
Still, getting your content noticed and clicked is not as easy as falling off a log. Currently, YouTube hosts billions of videos, making it a highly competitive platform.
Mastering video optimization helps improve your video's performance. You might think that SEO is only for websites, but the truth reveals that such techniques also work for YouTube videos.
SEO helps increase content visibility, directing people to find and watch your videos. This guide will delve into some key strategies for optimizing your YouTube videos, including using the right keywords and a concise introduction to YouTube advertising.
Why SEO Matters for YouTube
People tend to forget that YouTube is more than just a video-sharing platform. Essentially, YouTube is a part of Google, one of the biggest search engines in our digital world.
People look for various topics on YouTube and explore many different kinds of videos, from cooking tutorials to hilarious viral videos.
You need to optimize your website's content for it to result higher when people search for it. Likewise, your videos also need optimization to appear better in YouTube recommendations. Here's why your YouTube channel needs to adapt SEO strategies.
Increase Visibility
YouTubers worldwide post over 500 hours of video content every minute. This amounts to 720,000 hours of new and fresh content daily. Now, you can predict the consequences if you don't optimize your content correctly.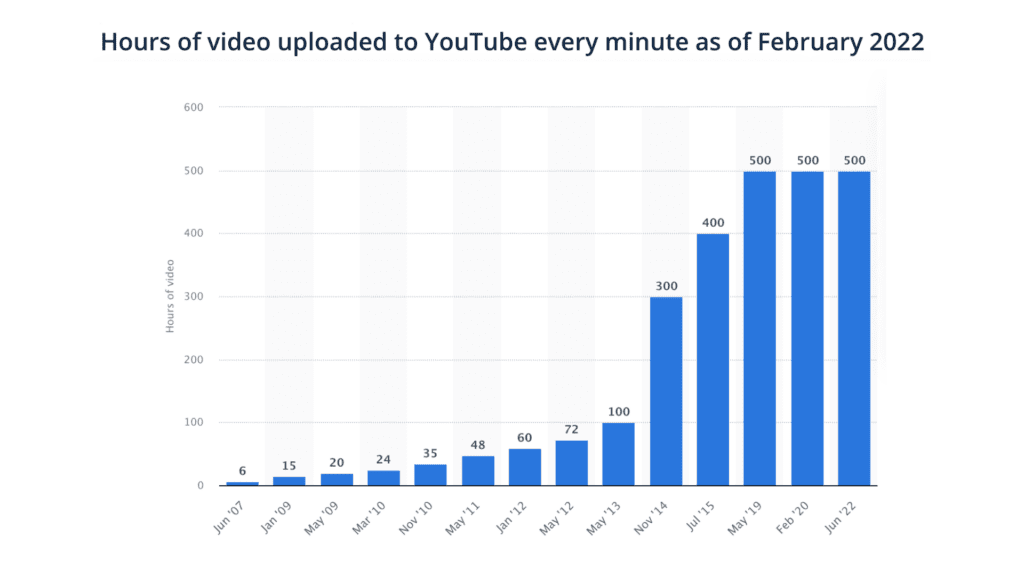 You will struggle to get views, or your videos may fall behind at worst.
That's why YouTube SEO is crucial for your content performance. It helps your videos rank higher on YouTube's search results. This way, more people will click and watch your content.
Grow Organic Audience
Even better, SEO-optimized videos stand a better chance of being noticed by viewers who are genuinely interested in what you're sharing.
People who find your videos relatable are likelier to watch, like, comment, and subscribe. In the end, you're able to build your audience organically.
Stay Ahead of the Competition
As YouTube continues to grow, more creators are vying to grab attention. Implementing SEO strategies can give you a competitive advantage and secure a position on search results.
In a nutshell, YouTube SEO is about ensuring your videos aren't lost in the crowd. Similar to traditional SEO for websites, YouTube SEO aims to make your content friendlier to YouTube's search algorithm and humans.
How to Optimize Your YouTube Video
If you're wondering how to optimize your YouTube videos correctly, here are some pro tips you can implement in real-life cases.
1. Keyword Balance is Everything
You can't escape from keywords when it comes to SEO strategy because people use words and phrases to search for content online.
Conducting in-depth keyword research is essential before even creating your video. You can go to YouTube and type your target keywords to find out what the search engine suggests.
You can also go the extra mile by employing tech-powered tools, such as Google Keyword Planner, Ahrefs, Ubbersuggest, and many others.
Try to target both short-tail and long-tail keywords. Short-tail keywords have more search volume, meaning that they're more competitive.
On the other hand, long-tail keywords are more narrowed and specific with lower competition. This keyword balance strategy will improve your ranking position on YouTube search results.
Incorporate your chosen keywords into these elements of your video for better visibility:
Title: Create a catchy headline that grabs the audience's attention. Make sure it has your main keyword to give viewers an idea of what the video is about.
Description: Write a detailed and informative video description that provides context, includes relevant keywords, and encourages viewers to engage.
Tags: Use a variety of tags, both general and specific. It helps YouTube's algorithm understand the content of your video better.
Video Script and Content: Incorporate your keywords into the video script as naturally as possible, ensuring they fit seamlessly into the narrative.
2. Make a Stunning Impression
Thumbnails and titles are more important than you think. A winning headline can highly influence whether viewers click on your video or others' video. It's all about competition, after all.
The thumbnail should be visually appealing, relevant to the video's content, and include text that complements the title. A clear, concise, and intriguing title can attract more viewers.
Suppose you run an animated-book YouTube channel, and create videos about book summaries. In that case, you can use an animated thumbnail showing the title of the book and the author to give a clue to the audience.
3. High-Quality Content is the Backbone
No matter how much you implement this SEO strategy, people won't bother watching your videos if you don't invest in creating valuable content.
YouTube's algorithm prioritizes videos' quality over anything else. So, make sure that your content not only satisfies the search engine robots but also offers value to the viewers.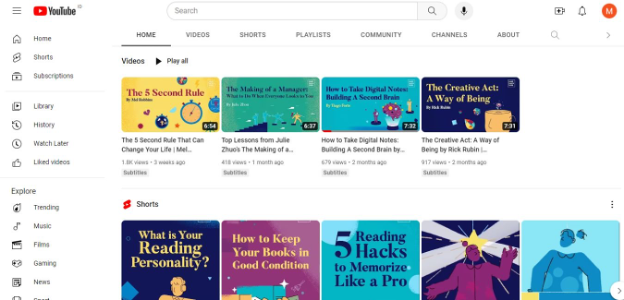 Try to keep your content relevant and engaging to the audience. Make your videos informative and entertaining at the same time to avoid losing the audience's interest.
4. Pay Attention to Your Video Duration
YouTube algorithms love it when people spend a longer time watching your videos. Try to learn some insights from your audience retention metrics. It helps you understand how long viewers watch your videos and on which key moment.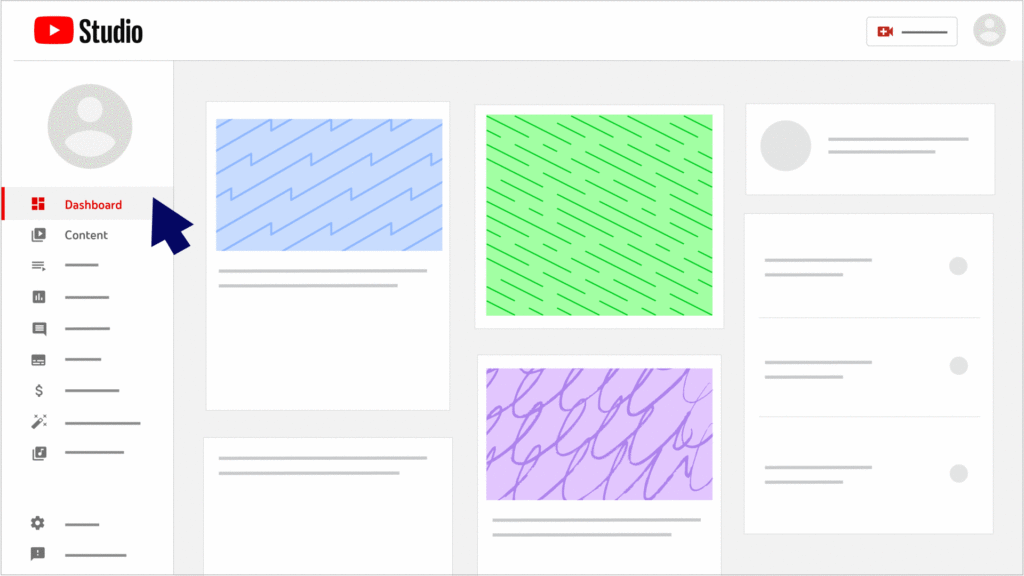 You can check these metrics through the YouTube mobile app and tap into the Analytics menu. Or you can explore further by downloading the YouTube Studi app to view the engagement performance of your content.
5. Experiment with YouTube Ads
In addition to organic strategies, some paid options exist. If you want to invest more to grow your YouTube channel, experimenting with advertising is worth the try.YouTube ads can give your videos an extra boost that you can't get with simple SEO.
YouTube offers various ad formats, including in-stream, in-feed, out-stream, and many others. Each has its own goal, upside, and downside. Therefore, choose the right one that suits your vision best.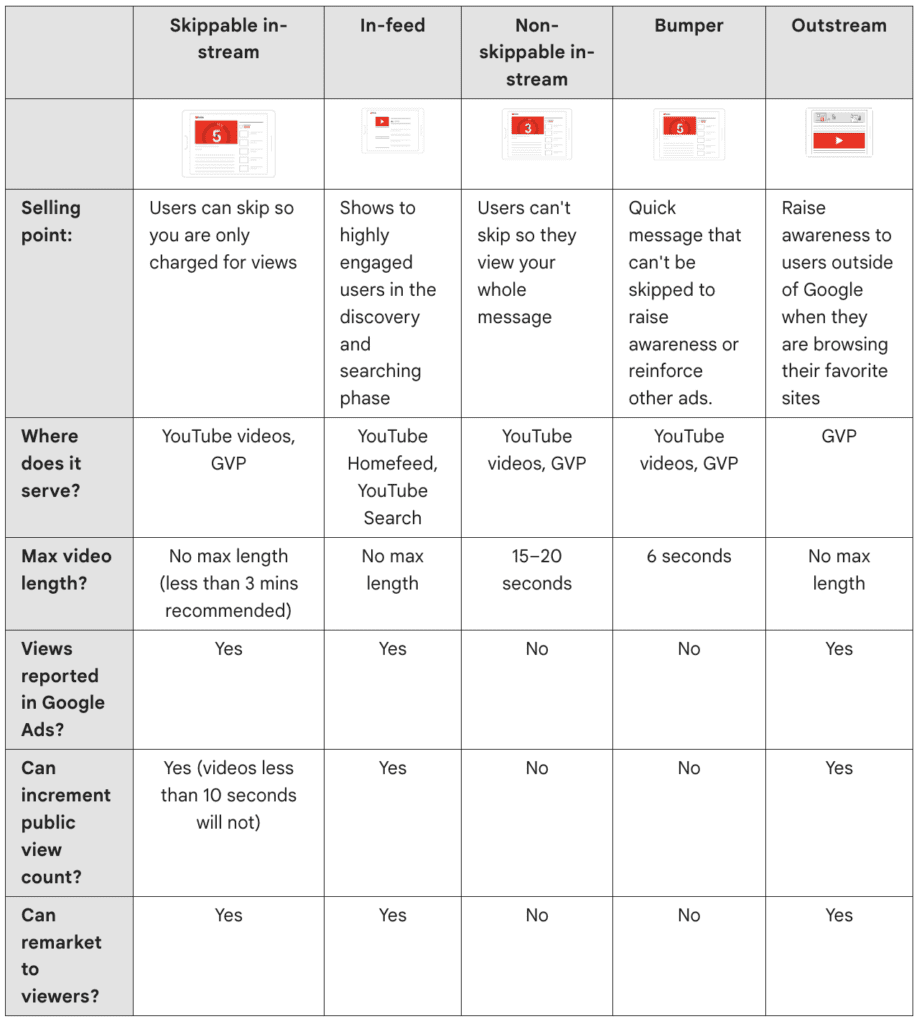 With YouTube ads, You can reach specific demographics, interests, and geographic locations through detailed targeting options. You can also manage the budgeting plan according to your financial condition.
When creating YouTube ads, ensure they are relevant, concise, and high quality. Keep in mind that these ads should complement your organic content, not interrupt it. A well-executed ad campaign drives traffic to your video, potentially boosting its organic ranking.
Takeaways
YouTube SEO requires strategic planning, persistence, and lots of patience, from targeting the right keywords to optimizing video duration. These pro tips will help improve the overall performance of your video on search engines.
While optimizing your videos organically, faster alternatives exist. YouTube ads allow you to reach a wider audience without all the hassle of video optimization. However, you need to invest some money for it to work.
Whether you opt for a free and organic strategy or a paid campaign, remember to make sure that your content provides value to your audience. Foster a genuine relationship within your community by replying to comments.
This article is written by Andre Oentoro, the founder of Breadnbeyond, an award-winning explainer video company. He helps businesses increase conversion rates, close more sales, and get positive ROI from explainer videos (in that order).
Have some great content up your sleeve? We invite you to reach out to us. We are excited to collaborate with talented writers and feature high-quality content on our blogs.