Imagine saving over 5 hours per week – more than an entire month per year – simply by using generative AI in advertising.
Over the past year, generative AI has witnessed remarkable growth. This growth spans across diverse industries, including marketing. The possibilities are endless, from AI-powered ad creation for marketers to data analysis. Generative AI is making advertising endeavors more efficient and productive.
What Innovations Does Generative AI Bring to Digital Marketing?
Introduced publicly in 2022, generative AI has swiftly made its presence known. According to a McKinsey Global Survey conducted in mid-April 2023, the resonance of generative AI is already reverberating across industries. Among the respondents, 60% regularly utilize generative AI within their organizations. Furthermore, 28% of organizations have already integrated generative AI into their future agenda.
The surge of generative AI in marketing has been nothing short of a phenomenon—an evolution that demands our attention and curiosity. In this blog, we aim to shed light on how generative AI is changing marketing and advertising strategies in this age of technology. We will explore the benefits of using generative AI in advertising and how it's transforming the advertising landscape with AI-generated content, ad innovation, and ad technology.
Generative AI's Influence On Advertising Strategies
Generative AI's recent arrival on the scene, a mere blip on the timeline of technological evolution, is belied by its remarkable impact. In just a short period, GenAI has resonated due to its impressive strides in various sectors, particularly in marketing.
Here are several factors highlighting how generative AI is changing advertising:
Enhanced Creativity: Generative AI boosts creativity in AI-powered advertising, creating unique visuals and effective ad variants.
Image Generation: Generative AI, with applications like DALL-E 2 and Imagen, quickly creates photographic images.
Personalization At Scale: Generative AI analyzes data to predict consumer behavior, enabling more targeted advertising.
We participated in an American Marketing Association (AMA) panel discussion last June featuring our global strategy lead, Lee Baler. The discussion focused on generative AI and how its rapid rise made it indispensable in day-to-day work.
The panel shared a sample prompt that can guide advertisers in personalizing their target audience's approach. "You would say the role, add the context, and that's it. You can give it a format (for the) output, like answer it in bullet points." Generative AI then crafts the strategy to engage your preferred audience segments.
Here's what that prompt would look like:
Act as a digital marketer.
Create an audience persona with these information:
[your target audience's desires]
[your target audience's pain points]
[your target audience's behaviors], et.al.
Present your answer in bullet points.
See ChatGPT's response to this sample prompt here.
Experts Discuss: How Can Generative AI Be Used In Marketing
Generative AI has undeniably influenced various facets of the industry. You've likely witnessed how generative AI tools work first-hand.
However, the true intrigue lies in whether you have used it correctly. Are you curious about how experts started using it and how they have come to wield generative AI models to their favor?

Gather these insights from seasoned professionals as they talk about generative AI in marketing planning and content creation.
The Benefits of Using Generative AI in Marketing Content
AI marketing strategist and developer Isabelle (Izzy) Bedoya of MarketingPros.ai talks about the indispensability of AI in her work:
Research: Izzy employs the AI-powered search engine, Perplexity.ai for accurate real-time research. She can quickly explore "top marketing podcasts" and access direct website links for relevant information.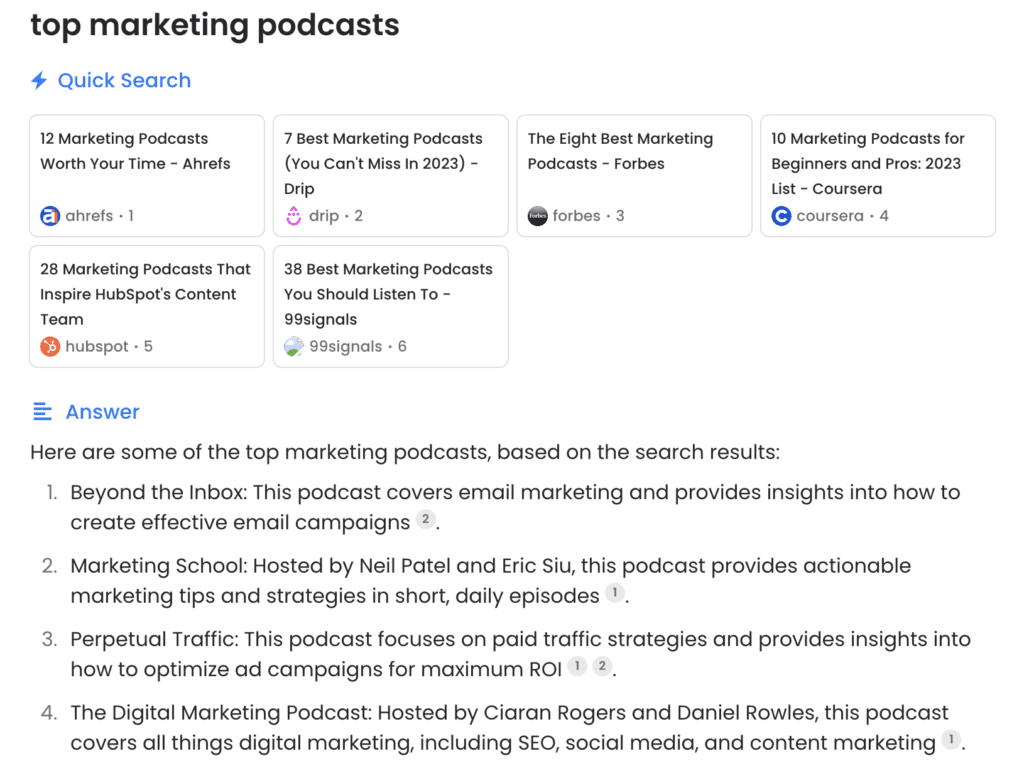 Content Creation: To deliver engaging content, Izzy uses AI, especially for LinkedIn carousels. She leverages ChatGPT to compose the carousel content while carefully selecting the elements that will humanize the copy. Subsequently, the process is streamlined by integrating Canva's automation features, offering a remarkable synergy between creativity and technology.
Moreover, she notes that when using generative AI models, you must avoid the pitfall of sounding mechanical. In her experience, AI should only be a companion, enhancing the creative process while preserving authenticity.
Prompting With Generative AI And The Challenges It Presents
Our global strategy lead, Lee Baler, and Ben Kunz, EVP of Strategy at Media Associates, share their perspectives on AI prompting:
Consistency of Prompts and Responses: One challenge of using generative AI in marketing is ensuring consistent responses. "I'm looking to find the things that we are usually calling out to clients and then making those consistent in a prompt," says Lee.
He emphasizes that he learned more about ad prompting when he tried using it repeatedly with the team. By forging the right prompts and sequences, you can train it to be consistent and answer with a close 80% likeness to your desired response.
Tapping into Experts and Resource Tools: Ben says that learning about generative AI prompts doesn't have to be painful. "There are some really bright people out there who have cracked the code on prompts, and they are sharing their prompts." He adds that you can track these influencers down on LinkedIn, and they share libraries of prompts that you can take note of.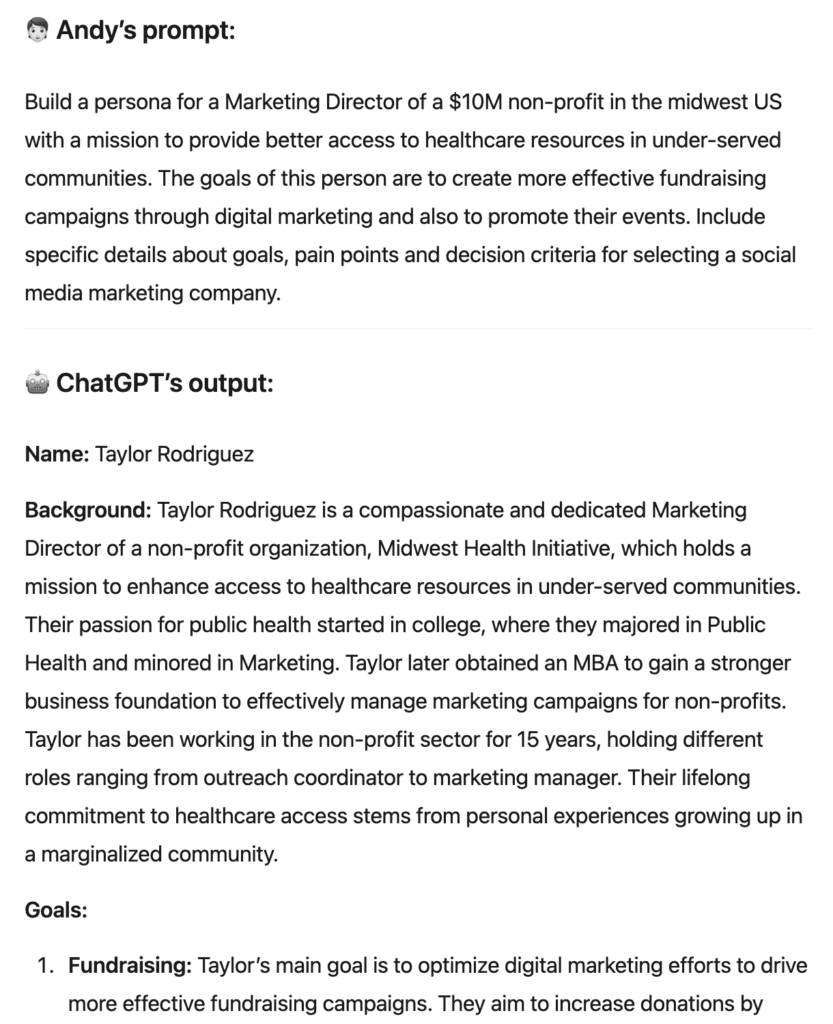 Ben also recommends Zentask.ai to help in finding prompts that suit your needs. It offers a collection of pre-generated prompts that you can copy and paste. Or for prompt engineers, it can help you build an AI prompt depending on the task you want to be done."
Free Guide: Get this quick guide on How Can Generative AI Be Used In Marketing. Keep it handy for your next social media ad campaigns and see how these tools make your process faster and more effective. Download the guide now and enhance your marketing strategies with generative AI.
AI In Action: How AI-Driven Marketing Tools Empower Strike Social Campaigns
The influence of AI extends far beyond its capabilities in ad copy creation and research. In fact, AI has permeated various dimensions of marketing, ushering in a host of ad management tools that are revolutionizing social media marketing.
Among these innovative tools is Campaign Lab, Strike Social's proprietary tool that empowers our media buyers to monitor and optimize campaigns across various ad platforms. Developed through years of experience with YouTube advertising and thousands of successful campaigns, Campaign Lab brings several advantages to the table:
Leveraging Brand Awareness: Enhance campaign performance through scalable Connected TV strategies and precise audience targeting.
Predictive Advertising: Through machine learning, audience insights, and data analysis, Campaign Lab provides predictive capabilities, allowing for better media planning and monitoring of campaign outcomes.
Efficient Campaign Management: Campaign Lab employs hyper-granular targeting to effectively reach target audiences and optimize campaigns around the clock.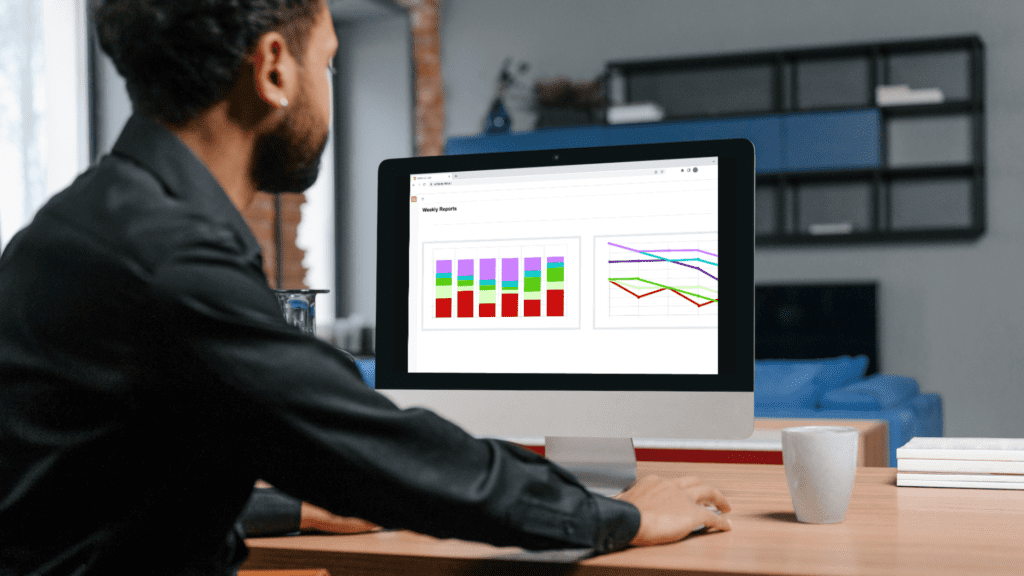 Ad Bidding Expertise: From Campaign Set Up to Activation and Insights, Campaign Lab maximizes your campaign performance on YouTube and other biddable social platforms. Our tool analyzes campaign results, and our data experts ensure that the high-performing campaigns receive the boost they need.
Brand Safety Priority: While optimizing for the best results, Campaign Lab ensures your ads are targeted towards brand-safe channels. As our experts work on improving ad performance and reducing costs, the tool collaborates in safeguarding and protecting your brand reputation.
Campaign Lab has shown us how AI-driven marketing tools are changing the way modern marketing works. As AI becomes an integral cog in marketing, we are dedicated to improving Campaign Lab to match the changing needs of our clients. The future of marketing lies in AI, and we are here to make sure our clients lead the way in this AI-powered revolution.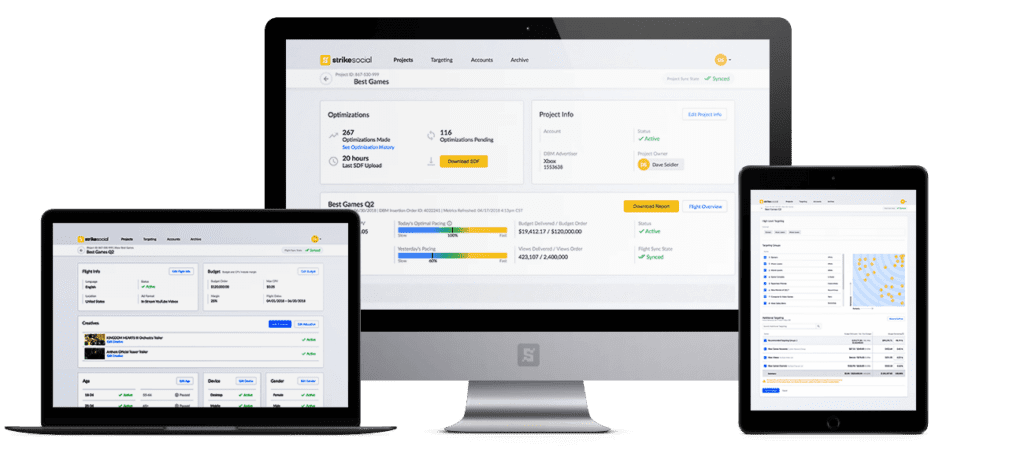 Generative AI Is Here To Stay
Generative AI's influence is expanding, bridging the gap between human creativity and artificial intelligence. This evolution is reshaping industries, particularly AI-powered advertising, and requires our attention and adaptation. Generative AI is no longer a novelty; it's an essential part of the advertising landscape.
If you'd like to learn more about the potential of generative AI in marketing, we're here to provide guidance and insights. We can share examples of generative AI in advertising and discuss what we can learn from successful campaigns. We invite you to a brief chat to discover how generative AI, with its machine-learning capabilities, can enhance ad performance and become an asset in your advertising endeavors.
Expand your expertise. Browse Strike Social's latest blogs here: